History
Having evolved into Australia's leading joinery and architectural components manufacturer, the GDK Group represents an accumulation of over 25 years of experience, quality and superior service to the Australian and International markets.
From its humble beginnings a manufacturer of high end residential joinery products in Wetherill Park, Sydney Australia, GDK continues its proud family owned manufacturing history amongst Australia's leading manufacturing enterprises. Expanding from its original premises, GDK now occupies approximately 6,000sqm of premier industrial space in Wetherill Park, continuing its offering of unparalleled commercial & corporate architectural product manufacturing and services to customers nationwide and overseas.
From an original staff of 8, GDK's team now compromises over 80 staff, including an emphasis on training the next generation of Australian apprentices. With a determined emphasis on growth, continuity and renewal, our staff have been instrumental in the constant evolution of the company's success. With many members of our team having served GDK for over 20years, GDK's team collectively posses over 500 years of architectural product manufacturing experience.
Since its beginning, GDK was solely focused on the NSW residential market. However, 2002 marked a strategic shift in the company's focus in not only its expansion into interstate markets but also its product mix into commercial and corporate architectural products. With this change, GDK has a full presence across Australia and has worked and been involved in some of the most prestigious construction projects and clients in the country.
Lend Lease
The Commonwealth Bank of Australia
Laing O'Rourke Australia
The Gold Coast University Hospital
Rio Tinto
University of Queensland Oral Health Centre
The Walsh Bay Redevelopment
Chifley Tower
Telstra
ANZ
Westpac
NAB
BOQ
Macquarie Bank
Qantas
Sydney Airport
The Westfield Group
Accenture
KPMG
Google
Royal Prince Alfred Hospital
Various Federal & State government agencies right across the country
Manufacturing Capability
The quality, service and expertise that GDK delivers time and time again, rests on the combined qualities of GDK's Property, Plant & Equipment, Operating systems, and most importantly, the combined talent of skilled tradesman, who collectively posses over 500 years experience in manufacturing the highest quality architectural construction products.
GDK are a vertically integrated enterprise, and our team of in-house architects, designers, engineers, machinists, polishers, assemblers, glass & stone masons, partitioners, installers and delivery personnel ensure that the highest quality and detail is maintained from the inception of a project, right to the very end. Furthering this, GDK's factory based machinery includes state of the art nesters, beam saws, point to points, edgebanders, compressors, generators, polish shops and spray booths, metal-work & upholstery shop. Logistically, GDK posses its own fleet of Pan-tac trucks with a record of delivering, including KPI measured capability of delivering, within 10mins of required unload times; a capability repeated on a sometimes daily basis nationally.
Geographic Reach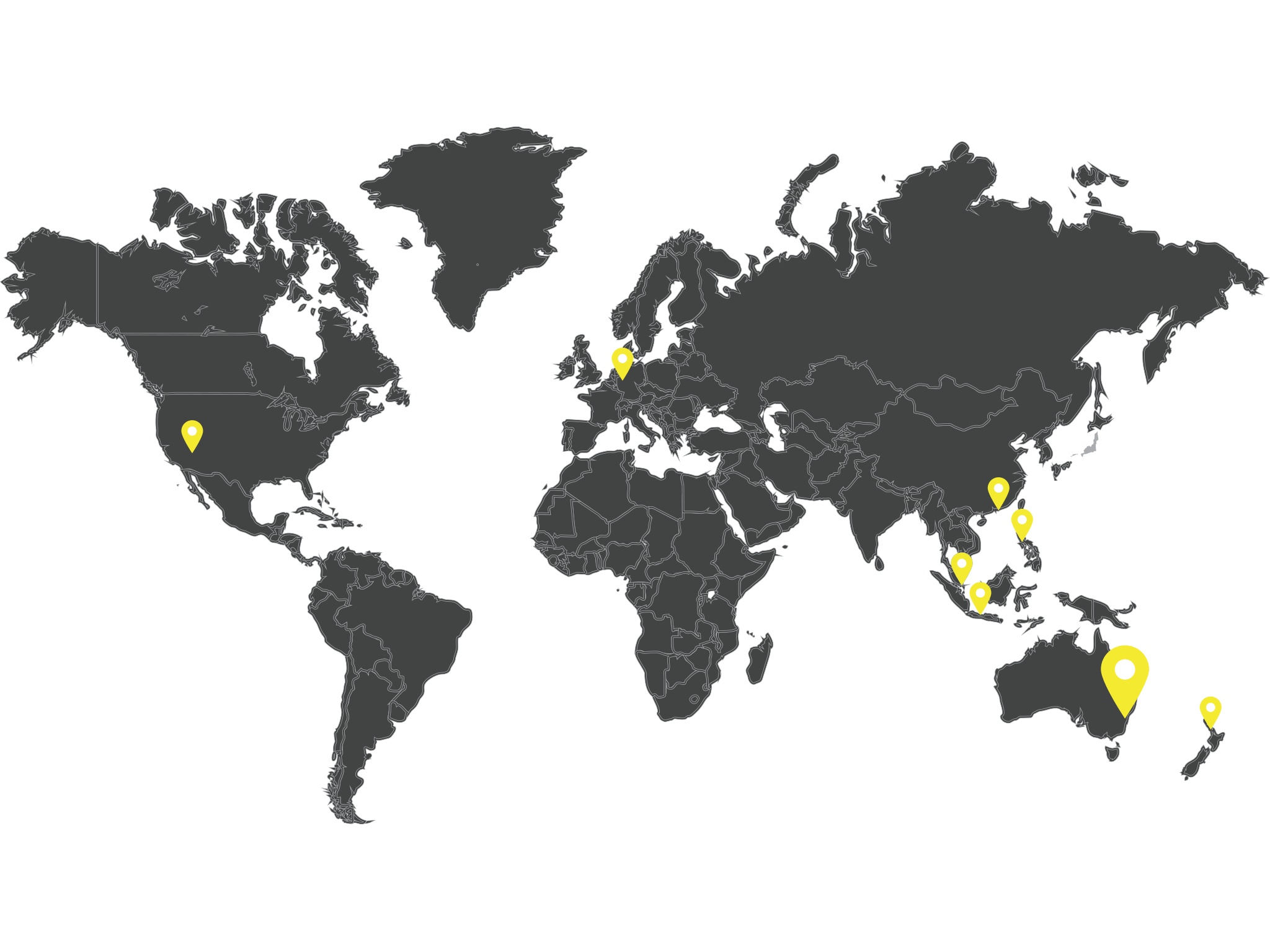 The GDK Group can proudly and with conviction attest to its national presence across all Australian states & territories. Our regional branches are located in the major CBDs of all the state capitals & the ACT. GDK's national reach surpasses purely manufacturing, but also entails self delivery & installation.
Whether your delivery requirements are small or large, urgent or required at an extended time, GDK can accommodate the most dynamic of requests. With its own fleet of delivery vehicles travelling nationwide, combined with the resources of its logistic partners GDK can deliver its product solutions nationally, whenever you require.
Any company that requires a national partner that can and will exceed its needs & expectations, need not look further than utilising GDK. With offices nationwide, and a delivery and project record that extends to all states and territories, GDK is the only solution provider for architectural and construction joinery requirements.
Stakeholder Relations
In pursuing its stakeholder relationships, GDK engage its customers, suppliers and staff not as commercial associations, but as a partners and team members. Our stakeholders' successes rest on the value created from the holistic associations of commitment, integrity and support. GDK recognizes and understands this; that is why through GDK's experience, quality and service, GDK's stakeholders can fulfill, maintain and surpass their strategic interests and character.
It is through GDK's holistic approach that with its partners, both can grow, succeed, exceed expectations and prosper together, in a true strategic partnership. GDK commits its resources, personnel & management to continuously provide all services and requirements to our partnership. GDK believes in opening its premises and staff to interaction, dialogue & value creation with all its stakeholders nationally as it always has done. With direct and concrete breadths of interaction and communication between GDK and its stakeholders, success is the only course that can be rewarded for both parties.